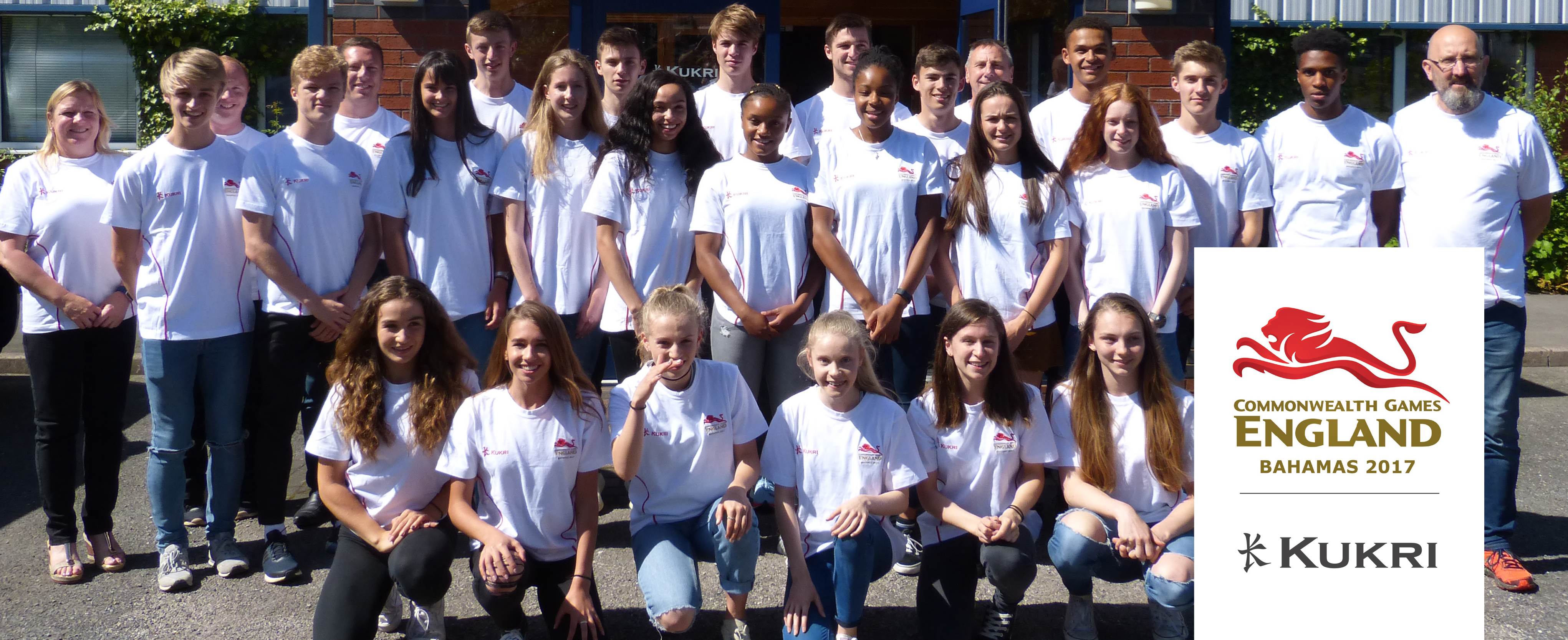 July 18, 2017
I
Clubs and Teams, Press Releases, UK
I
THE STAGE IS SET, THE TIME IS NOW
GOOD LUCK to our 'Bahamas 72′ as they begin their Youth Games Experience with the Opening Ceremony at the Thomas Robinson Stadium, this evening. From the 18th – 23rd July, England's young athletes will take part in the 2017 Commonwealth Youth Games, the largest international sporting event ever staged in The Bahamas.
The young athletes, aged between 14-18, have been given the honour of representing Team England after an excellent opportunity for any aspiring athletes. These aspiring athletes will be competing in athletics, beach volleyball, boxing, judo, rugby sevens, swimming, and tennis. The Games play an invaluable role in development and the experience of an international multi-sport tournament, preparing the young athletes to compete in future Commonwealth Games.
Kukri is extremely proud to support Commonwealth Games England at both youth and senior level. Kitting out Team England for the Games and providing bespoke sportswear for Canada, Northern Ireland and Team Guernsey, is a great honour.
We wish them and the 1300 young athletes competing in the seven days sporting event all the very best.
Danielle Jordan Taft, Sales Director, Kukri Sports Commented: "Congratulations to all the young athletes who have been selected for their teams. Not only will it be an amazing experience competing at an international level, but also a great honour to be representing their nation. I hope they enjoy this fantastic event, and I am sure they will do us all proud."
Paul Blanchard, Chief Executive, Commonwealth Games England said: "We have worked tirelessly to ensure that we send the best prepared English team to the Bahamas, and have given the next generation of Team England the opportunity to perform at in the best possible environment. We are very excited about this years Commonwealth Youth Games, with great facilities and would like to thank Kukri, and all of our partners who have helped us get here."
Keep an eye on our Facebook, Instagram and Twitter over the coming days as we share the experiences and achievements of these inspiring young athletes.
For further information please contact:
Vivienne Ettenfield | Brand Manager
Kukri Sports Ltd Tel: 01772 338899
Nick Rewcastle | Senior Account Manager
Run Communications
Tel: +44 7872 058 221